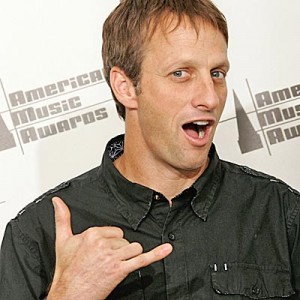 Tony Hawk has been teasing the return of his eponymous video game franchise for a while now, but today, Activision made it official by announcing Tony Hawk's Pro Skater 5 in the pages of Game Informer.
In development at Robomodo (the same team behind 2012's Tony Hawk's Pro Skater HD), Tony Hawk 5 will be "a call back to the old-school lineage of the first four titles." A new batch of levels complete with solo, co-op, and competitive objectives will reintroduce players to the classic style of a Tony Hawk game. A Skate Park Creator will also be included, and players will have the ability to share their creations online.
So what's new? Glad you asked. Tony Hawk's Pro Skater 5 will include a series of missions where players collect power-ups and have "the ability to shoot projectiles." Does this mean Tony Hawk 5 will be the Skate or Die 2 successor I've been waiting 25 years for? I sure hope so.
Also new to Tony Hawk 5 is brand new generation of professional skaters including Nyjah Huston, Aaron Homoki, Ishod Wair, Riley Hawk, Lizzie Armanto, Chris Cole, David Gonzalez, Leticia Bufoni, and Andrew Reynolds. Naturally, Tony Hawk himself will also be a playable character.
Tony Hawk's Pro Skater 5 will be released for the PS4 and Xbox One later this year. A PS3 and Xbox 360 port is also in development and will launch sometime later.