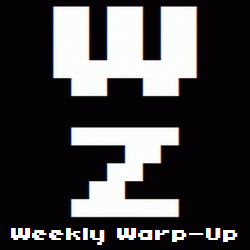 No, that's not a typo. Welcome to the Weekly Warp-Up, your weekly wrap-up of the biggest and the best articles posted at Warp Zoned this week…
After all the teasing and the rumors, it looks like Microsoft's Gears of War remake finally got the green light this week. First, it was outed, along with a Dishonored remake by the Brazilian Advisory Rating Board. Then, a leaked video of the Gears of War remake lent further confirmation to the rumor. Though is it really fair to still call it a rumor? Microsoft responded to the leaked videos in such a harsh way, that their legitimacy has been all but confirmed. So we're just waiting patiently for the official announcement now.
And speaking of waiting patiently, Nintendo's Splatoon Global Testfire has us more excited for the game than ever, especially after a glowing preview from Staff Writer Mike Ryan. In case you missed it, Nintendo will host a second Global Testfire on May 23. Also this week, we review the PS3/PS4/Vita/Xbox One version of Shovel Knight and we're still digging it.
Looking more news? Groaning at that pun? You can do both after the break.
New Game Announcements
More News
New Videos
Rumor Has It
New Release Round-Up