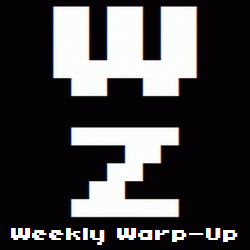 No, that's not a typo. Welcome to the Weekly Warp-Up, your weekly wrap-up of the biggest and the best articles posted at Warp Zoned this week…
The last seven days have been a very interesting time for Nintendo. First, the consolemaker posted their first yearly profit in four years. Then, they confirmed Project Giant Robot, Shin Megami Tensei X Fire Emblem, and Yoshi's Woolly World are a lot closer to release this week than they were last week. And to cap it all off, Nintendo and Universal Studios have said they will team up to create Nintendo-themed attractions for Universal's amusement parks. And speaking of big Nintendo news, Andrew Rainnie reviewed the Animal Crossing X Mario Kart 8 DLC Pack. It's amazing, but the free 200cc Class update might be even better.
One other review made its way to the Warp Zoend front page this week and it was Adult Swim's Westerado: Double Barreled. It's not the Red Dead sequel we've all been waiting for, but it is a rootin' tootin' good time all the same.
More news from the week that was can be found after the break.
New Game Announcements
More News
New Videos
New Release Round-Up