Wolfenstein: The Old Blood, Shadow of Mordor GOTY, AirMech Arena, more added to PS Store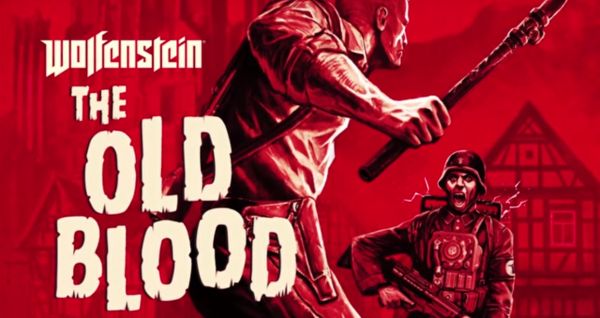 Are you ready to head back into Nazi Germany with B.J. Blazkowicz and his particular set of skills (for dispatching Nazis)? I hope so, because Bethesda and MachineGames added Wolfenstein: The Old Blood, a standalone prequel to last year's Wolfenstein: The New Order, to the PlayStation Store last night.
Other new games to download this week include…
Middle-Earth: Shadow of Mordor – Game of the Year Edition, a special PS4 re-release of the well-liked game that includes all the previously-released downloadable content.
AirMech Arena, a free-to-play strategy game on the PS4 that is currently available for PlayStation Plus subscribers.
Ether One, a PS4 "first-person adventure that deals with the fragility of the human mind."
More information on all of these games can be found after the break. And, as always, a full rundown of this week's new add-ons and discounts can be found at the PlayStation Blog.
PS4 / PS3 / PS Vita Cross-Buy Games

Cosmophony ($4.99)
Cosmophony is a musical shooter designed for demanding gamers seeking an original and intense gaming experience. You must control the heart of a fallen goddess within a dying universe in order to fulfill her destiny. Your goal is to progress through a series of levels designed to be played to an exhilarating, 100% drum and bass soundtrack.

PS4 Games

Wolfenstein: The Old Blood ($19.99)
Wolfenstein: The Old Blood is a standalone prequel to the critically acclaimed first-person shooter, Wolfenstein: The New Order. The adventure, which spans eight chapters, features the hallmarks of MachineGames — thrilling action, immersive story, and intense first-person combat.

Middle-Earth: Shadow of Mordor – Game of the Year Edition ($49.99)
Experience the definitive version of Middle-earth: Shadow of Mordor which includes The Lord of the Hunt and The Bright Lord story missions, the Trials of War challenge series, plus additional Warband Missions, Runes, and Skins.

AirMech Arena (Free – PS Plus Subscribers Only)
AirMech Arena is a highly competitive, fast-paced, real-time strategy game, where players use versatile AirMechs to amass combat forces and destroy enemy fortresses. In the future, the last survivors of the Great War continue their fight alongside the ultimate war machine: the AirMech.

Ether One ($19.99)
Ether One is a first-person adventure that deals with the fragility of the human mind. There are two paths in the world you can choose from. At its core is a story exploration path free from puzzles where you can unfold the story at your own pace.

City Connection ($7.99)
City Connection is an old-school action game that was released by Jaleco in 1985. As Clarice, outrun the police as you attempt to see all the sights and roads of the world.

PS3 Games

Chariot ($14.99)
Chariot is a humorous, physics-based, couch co-op platformer in which a brave Princess and her Fiance carry a funeral wagon through ancient caves, fending off swarms of looters while amassing riches, to bury the King's remains in a worthy, gold-filled tomb. If only his majesty would keep quiet…

Syberia II ($14.99)
Having searched Eastern and Western Europe for a massing heir, Kate Walker finally completed her long and arduous journey, obtaining the signature of Hans Voralberg and closing the automaton factory buyout. Mission accomplished? Not for this sophisticated New York lawyer…
It's Dangerous To Go Alone! Read This.
A Commenter Is You!