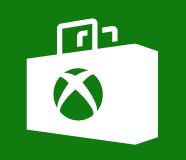 Two games that sound similar in name, but couldn't be more different in execution, were added to the Xbox Games Store today.
Nero is a first-person exploration game where the player has to solve puzzles in a magical world. Developed by Storm in a Teacup, the Xbox One game asks players to "explore and experience emotions and feelings that are uncommon in video games."
Also available for the Xbox One today is Toro, a title that developer Recotechnology claims is the world's first "bullfighting simulator game." I don't know if they're telling the truth, but it definitely a locale that you rarely see in games.
More information about both titles can be found after the break.
Xbox One Games

Nero ($9.99)
Nero is a first person adventure game based on puzzle solving and exploration. Nero is a wonderful journey in a magic world where a kid is the key to all locks and the nights aren't as frightening as you think. Play the role of this kid, followed by a mysterious black-clothed companion, discovering the truth behind this epic journey.

Toro ($19.99)
Toro, is the first bullfighting simulator game, that will challenge your skills, reflex and fast reactions interacting with 500kg bulls. You will be able to face the bravest bulls in the most famous bullrings worldwide, and become a number one bullfighter In an exciting and fun way, Toro offers the possibility to get in front of the most dangerous bulls and complete a stylish performance with the wide variety of passes that are available for each round Face the bull, combine different passes correctly executed to enrage the bull and do it with style to get the support of the demanding spectators and get the highest score.