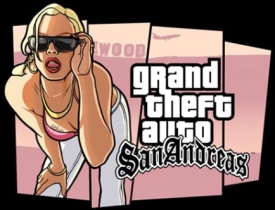 Remember a year ago when Rockstar inexplicably added an Xbox 360 edition of Grand Theft Auto: San Andreas to the Xbox Games Store to celebrate its tenth anniversary? Now the publisher has decided to inexplicably publish a retail disc version… and it's coming out this week! It's been a slow Summer season, so sure, why not?
Also available this week are a trio of Japanese imports…
J-Stars Victory Vs+ (PS3, PS4), a crossover fighting game that features characters from Dragon Ball Z, Naruto, One Piece, and more.
BlazBlue: Chronophantasma Extend (PS3, PS4, Xbox One), the latest update to the popular fighting game (and first on current-generation consoles) from Arc System Works.
HyperDimension Neptunia ReBirth 3: V Generation (Vita), a handheld port of Idea Factory's third JRPG parody of the video game industry.
If none of these games interests you, remember that the PlayStation Store, Xbox Games Store, and Nintendo eShop will receive a few new titles this week as well.