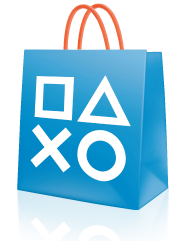 Today's PlayStation Store has a nice indie bent to it including multiple PS4 titles, a handful of PS3 games, and even a Vita game (though it's the definitely-not-indie portable rendition of Tetris Ultimate from Ubisoft). So what else is new to the Store this week? Well…
The Escapists brings its 8-bit jailbreak sim to the PS4.
Skulls of the Shogun: Bone-A-Fide Edition, an RTS/fighting game hybrid, appears on the PS4 two years after its Xbox 360 debut.
Class of Heroes 2G is an RPG that has finally made its way to America more than five years after its Japanese launch.
More information on all of these games (and a few others) can be found after the break. And a complete rundown of this week's new game add-ons and discounts can be found at the PlayStation Blog.
PS4 / PS3 / PS Vita Cross-Buy Games

Sparkle Unleashed ($7.99)
A secluded world of mystery has succumbed to an ominous darkness. You must travel through the fallen lands, light magical braziers, and banish the darkness once and for all. Unlock amazing powerups and use the ones you like the most to overcome increasingly challenging levels.

PS4 / PS Vita Cross-Buy Games

Super Exploding Zoo! ($10.99)
Round up herds of exploding animals and rampage around 80 destructible levels — defend your precious egg by slamming your herd into the greedy alien marauders and blowing them up! Use the special skills of different animal types to slow alien progress or access new areas!

PS4 Games

The Escapists ($19.99)
The Escapists is an award-winning prison break simulation that provides players the opportunity of experiencing a light-hearted insight into everyday prison life. Whilst the aim of the game is simply to escape, the detail is in the execution. (Don't say the word execution too loud in a prison).

Skulls of the Shogun: Bone-A-Fide Edition ($9.99)
Skulls of the Shogun is a mash-up of turn-based strategy and fighting-game flare, scientifically engineered for lightning-quick rounds, thoughtful strategic play, and a frequently inappropriate sense of humor with its tongue planted firmly in cheek. And whether you're into single or multiplayer, Skulls has you covered.

Renegade ($7.99)
Renegade is an action game that was released in 1986. In Renegade, players control a vigilante (named Mr. K), who fights a variety of street gangs on his way to save his girlfriend.

Wander (Out 6/4)
Explore a beautiful island paradise in a variety of forms, from seafaring creatures to sky-soaring griffins. Experience a new kind of adventure on PS4 and interact with other wanderers in new and exciting ways.

PS3 Games

Class of Heroes 2G ($44.99)
Starting summer school at Crostini Academy of Adventuring Arts, your school in Class of Heroes 2G, you'll realize this isn't your typical place. You're tests are epic boss monsters, your teachers will get you geared for a life-or-death battle in the labyrinth, and your friends stick right by your side to level up.

PS Vita Games

Tetris Ultimate ($14.99)
The iconic puzzle game arrives on PS Vita, and is better than ever in Tetris Ultimate. With nine exciting modes, fun new features, and unique visuals, the evolution of this game is the ultimate must-have on the go.