Weekly Warp-Up: End of June 2015 Edition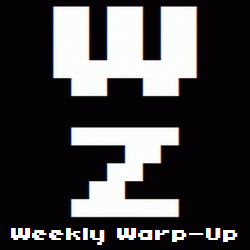 No, that's not a typo. Welcome to the Weekly Warp-Up, your weekly wrap-up of the biggest and the best articles posted at Warp Zoned this week…
With this year's E3 Expo now just a memory, we move on to the great Summer drought that takes over the video game industry every year. For further proof, just look at all the hoopla that surrounded the news that Nintendo once asked Criterion to make an F-Zero game for the Wii U. Obviously, the game never happened, but the very act of asking (all the way back in 2011, I might add) made it a big deal in these post-E3 days.
Of course, the week's actual biggest story is that WB Games has suspended future sales of Batman: Arkham Knight's PC version because of a ridiculous series of performance issues and graphical glitches.
But if you miss the E3 Expo, our own Andrew Rainnie opines that a part of him Wishes Sony Had Let The Last Guardian Fade Away.
You can find a few more news stories from the week that was after the break.
New Game Announcements
More News
New Videos
Rumor Has It
New Release Round-Up
It's Dangerous To Go Alone! Read This.
A Commenter Is You!