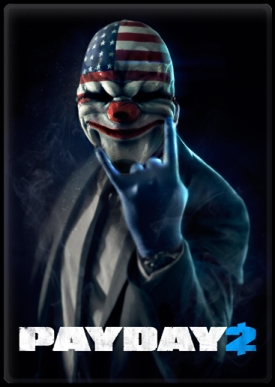 This week's Xbox Games Store update is a big one for Microsoft as the consolemaker has begun offering "Xbox Game Preview" titles for download on the Xbox One. This Steam-like service gives Xbox One owners the chance to support developers by purchasing in-development games. In return, gamers get to play these games before anyone else. Two Xbox Game Preview titles were added to the Xbox storefront earlier this week… Elite: Dangerous and The Long Dark.
Elite: Dangerous, the fourth game in the very influential Elite franchise, is in the works at Frontier Developments. After acquiring a small starship, players will make their way across a "futuristic cutthroat galaxy" in a deep spacefaring simulation. Meanwhile, The Long Dark is bit more earthbound as players will attempt to survive in the frozen wilderness.
Outside of the Xbox Game Preview program, Overkill released Payday 2: Crimewave Edition for the Xbox One this week. Overkill's cooperative heist simulation was originally released for the Xbox 360 in 2013, but the Crimewave Edition comes bundled with all previously-released downloadable content and an enhanced graphics engine.
More information on all of these games can be found after the break.
Xbox One Games

Payday 2: Crimewave Edition ($49.99)
Payday 2: Crimewave Edition is an action-packed, four-player co-op shooter where you rob banks and get paid. The Crimewave Edition includes an enhanced graphic engine. Up to four friends cooperate on the hits and as the crew progresses the jobs become bigger, better, and more rewarding. Rebuilt visuals bring heisting into 1080p resolution. See every bank note fly and feel every bullet blast past your head in full HD.

Xbox One "Game Preview" Games

Elite: Dangerous ($30.99)
Elite: Dangerous is the definitive massively multiplayer space epic, bringing gaming's original open world adventure to the modern generation with a connected galaxy, evolving narrative and the entirety of the Milky Way re-created at its full galactic proportions. Starting with only a small starship and a few credits, players do whatever it takes to earn the skill, knowledge, wealth, and power to survive in a futuristic cutthroat galaxy and to stand among the ranks of the iconic Elite.

The Long Dark ($19.99)
The Long Dark is a thoughtful, exploration-survival experience that challenges solo players to think for themselves as they explore an expansive frozen wilderness. Monitor your condition, search for life-saving supplies, and master survival skills like fire-building, maintaining your gear, hunting, fishing, and landmark-based navigation. There are no zombies — only you, the cold, and everything Mother Nature can throw at you.