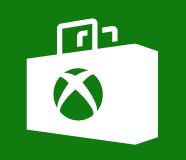 Two new Xbox One games were added to the Xbox Games Store today, and both involve hardcore racing action, although one goes much faster than the other.
If you've ever hopped on your bike and cruised down the street pretending to be Lance Armstrong (you know, before the whole drug scandal), then you might be interested to know that Tour De France 2015 is now available for the Xbox One from Cyanide Studio and Focus Home Interactive. Players will race through the French countryside in all 21 stages of the Tour as they compete for the yellow jersey and a three-second mention on SportsCenter.
This week's other new racing game is Quantum Rush: Champions, from German developer GameArt Studio. Rocketing around the track at 1,000 MPH (sure beats a bicyclist's top speed of 50 MPH), this futuristic racer will include "extensive" customization options and a wide variety of weaponry.
More information about both games can be found after the break.
Quantum Rush: Champions ($14.99)
Quantum Rush: Champions is an action-packed, futuristic racing game for the Xbox One. This special genre had been neglected for far too long. Now, Quantum Rush takes over! Be prepared for high-speed races against challenging AI pilots on huge race tracks on earth and in space, fight your opponents with mounted cannons and special pick-up weapons, use an extensive system for modifying and upgrading racers and fly many different racers with manufacturer-dependent perks!
Tour De France 2015 ($49.99)
Take part in a Tour De France 2015 packed with new features and play one of today's top champions in your attempt to win the coveted yellow jersey. Experience the rollercoaster of emotions of a professional rider through the 21 official stages of the Tour and, in their first appearance this year, the Critérium International and the Critérium du Dauphiné. Attack, use the most efficient trajectory, adopt the best strategy, issue orders to your team mates and manage your effort effectively!