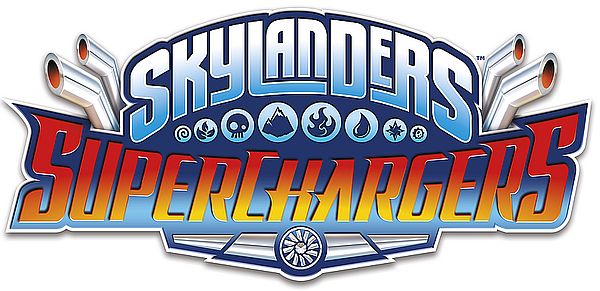 The 2015 San Diego Comic-Con kicks off tomorrow (with a Preview Night tonight), and Activision has announced the Dark Edition of Skylanders SuperChargers will make its debut during the show.
The Skylanders SuperChargers Dark Edition will include special variant figures with a "Dark" twist. Priced at $99.99, players who opt for the Dark Edition on the PS3, PS4, Xbox 360, or Xbox One will receive figures figures (Dark Spitfire, Dark Hot Streak, Dark Super Shot Stealth Elf, Dark Sea Shadow), a two-sided collector's poster, and the Kaos Trophy (which unlocks exclusive Kaos content).
But if you're an Amiibo hunter, you'll definitely want to keep an eye out for the Wii U's Dark Edition. Also priced at $99.99, it'll also include the Dark Spitfire and Dark Hot Streak figures, but the other two will be replaced by Dark Turbo Charge Donkey Kong and Dark Barrel Blaster. And that's not all… the Dark Edition for the Wii-exclusive Skylanders SuperChargers Racing will come packed with Dark Hammer Slam Bowser and Dark Clown Cruiser. Because of a Skylanders/Amiibo switch in the base, both Dark Turbo Charge Donkey Kong and Dark Hammer Slam Bowser are considered official Amiibo figures by Nintendo.
Gamers who will be attending this week's San Diego Comic-Con will get a chance to test out the Dark Edition characters on a Skylanders SuperChargers demo station at Activision's booth (#121), the Xbox Lounge at the Manchester Grand Hyatt Hotel, or at the Nintendo Game Lounge at the Marriott Marquis and Marina. Everyone else will have to make do with scoping out a few Dark Edition screenshots at the Activision Games Blog.