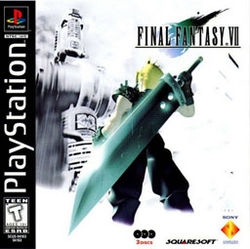 We received hints of this at E3, but Square Enix isn't planning to just give Final Fantasy VII a graphical makeover and call it a day. Speaking to Official PlayStation Magazine UK (via GamesRadar), Tetsuya Nomura said that "dramatic changes" will be made to the publisher's most beloved RPG during development of the remake:
[G]ame director Tetsuya Nomura said that the team will be making "dramatic changes" to the game's fights. "And of course, that being said we want to clarify: We're not going to be changing it into a shooter or something like that. We are going to be bringing dramatic changes, but we want to make sure it's still recognizable."
If you are concerned about the game's graphics, Nomura has suggested looking to Final Fantasy VII: Advent Children, because that's what he's going to do:
Nomura stated that the team will be looking to the movie – which Nomura also directed – for visual references and inspiration, but that he and his team "don't intend on utilising the 3D models of Advent Children as is because, well, it's a different technology, and it's actually been almost ten years since Advent Children was first released."
Square Enix's Final Fantasy VII remake is likely still many years away and will launch "first" on the PS4. It's widely assumed the remake will eventually be released for the PC and/or the Xbox One sometime afterwards.