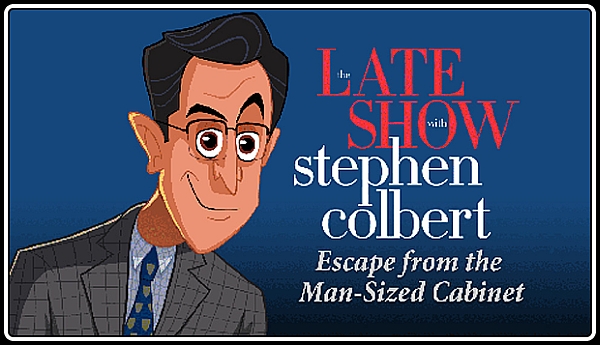 Stephen Colbert will be returning to TV soon. And just in time, too. As The Daily Show draws to a close with Jon Stewart at the helm, an old familiar sadness — which I first felt at the end of The Colbert Report — has crept back into my life as another door shuts in the era of damn fine fake news reporting. I wish Jon Stewart well, and also ask that maybe he come over for Shabbos dinner some time (Spoiler: It will be Arby's).
Although we don't know what's next for Mr. Stewart, fans of Stephen Colbert can begin to live again, damnit, for he will return to our television screens in September. The character Stephen Colbert's Colbert Nation may be gone, but the man Stephen Colbert's Colbert Nation is just beginning! Just two more months, people! During his onscreen sabbatical, however, he has been busy behind-the-scenes preparing for his new hosting gig with tweets and hijinks and posts on The Late Show site. His most recent engagement with his cabal of Colbert-ites is in the form of a really awesome point-and-click text adventure game that reminds me of a Choose Your Own Adventure book. But much better because in those books I was never locked inside of a cabinet so long that I DIED.
So check out Stephen Colbert's Escape from the Man-Sized Cabinet and save Narnia a public domain fantasy kingdom from an evil wizard. Do what I did and read it in your head in his voice. Play it a few times to make sure you hit all your options. It's the American way.