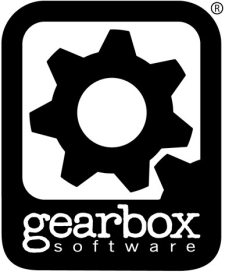 Randy Pitchford continued his tear through the Develop Brighton conference by telling IGN that his company's next game will be "extremely different" from everything else they've ever done:
"It depends on how you define soon," he said when asked if a reveal was imminent. "You'll see it before the end of the generation! In some ways it's extremely different to what you've seen from us. Astonishingly so. In others, you'll see how we're taking advantage of what we've learned."
Gearbox is currently hard at work on Battleborn and plans to release the "hero shooter" later this year. So that means this "extremely different" new project is likely a few years out, though Gearbox has been working on it since at least 2013, when it was first mentioned by Pitchford at PAX Prime 2013.
Develop Brighton has kept Pitchford very busy as the Gearbox CEO also revealed that the company has begun preliminary work on Duke Nukem 5 and Brothers in Arms 4. It's unknown where these two games fit into Gearbox's schedule, but they're looking to partner with at least one outside development house to produce both titles.