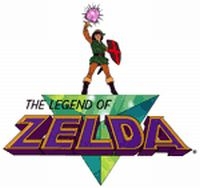 One of the greatest games of all time, The Legend of Zelda: Ocarina of Time, is now available to download for the Wii U through Nintendo's Virtual Console program. The Nintendo 64 game was Link's first foray into a 3D world and has influenced nearly every Zelda game to follow in its footsteps.
Also available for the Wii U this week is Roving Rogue, a side-scrolling platformer that takes place in a giant castle. Sitting next to Ocarina of Time, it's amazing how far gaming has come while still looking back at the classic setups of the 70s and 80s.
Finally this week, Koei Tecmo has released Samurai Warriors Chronicles 3 for the 3DS. The handheld game "incorporates the best features from previous Samurai Warriors games" and features the big battles that the franchise is known for.
More information on all of these titles (and a few others) can be found after the break.
Wii U eShop

The Legend of Zelda: Ocarina of Time – One of the most critically acclaimed games ever made arrives in the Nintendo eShop on Wii U. Set off on a legendary journey to stop Ganondorf, who has plunged Hyrule into darkness. Travel through time as child and adult Link, and experience Hyrule in peace and war to save the world and protect the Triforce. The Legend of Zelda: Ocarina of Time is one of Nintendo's most epic challenges and tells one of its most touching stories – it's an absolute must-play for Nintendo fans.

Roving Rogue – What comes after The End? That's the question that has dogged humankind's greatest thinkers for millennia. Where do we go? What happens? Who will be there? The answers are: "a crumbling castle," "you run and teleport" and "steadfast knights, goblin archers, obsessed ghosts, demented wizards and other dangerous foes." In Roving Rogue, the multiplayer platforming adventure on the Wii U system, the end is the beginning.

Quadcopter Pilot Challenge – Take flight and prove yourself in over 200 challenges across seven very different activities in this quadcopter flight simulator. Fly through rings, pop balloons, shoot targets, chase robotic sheep and much more.

3DS eShop

Samurai Warriors Chronicles 3 – Developed to celebrate the franchise's 10-year anniversary, Samurai Warriors Chronicles 3 incorporates the best features from previous Samurai Warriors games, including the detailed customization mode and battle system of Samurai Warriors 4, as well as the Challenge Mode, which tests players' speed and efficiency as they fight against the clock and thousands of enemies simultaneously. Play as either a uniquely customized character or one of the much-loved, historically inspired Samurai. Stories and lives unfold in multiple ways, offering numerous resolutions to large-scale battles and multiple endings affected by the players' choices, actions and affiliations.

Mercenaries Saga 2: Order of the Silver Eagle – Mercenaries Saga 2 is a Tactical RPG based on a fantasy world's stage. Claude is the captain of the Kingdom's Order of the Silver Eagle. One day while he guarded Prince Laz's hunting session, an assassin appeared. Claude covers the prince's escape and stops the assassin, but it was just a trap and the prince has been poisoned by a blade. To aid the prince, Claude has to lead the Silver Eagle north so that they can find the only antidote, an Erni Herb…