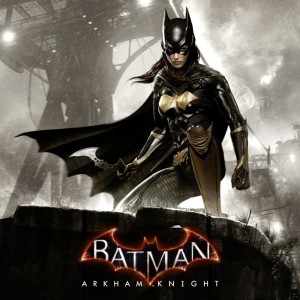 While the PC version of Batman: Arkham Knight continues to be plagued by glitches and other assorted problems, WB Games is pressing ahead with the game's DLC schedule and plans to release the Batgirl: A Matter of Family expansion in a few weeks:
Set prior to the events of Batman: Arkham Asylum, Batgirl: A Matter of Family will allow players to take on the role of Batgirl for the first time in the Batman: Arkham franchise. This exciting story add-on features an all-new location with multiple missions, side quests and secrets; a new hacking feature to progress through the world and solve puzzles; and Dual Play functionality with Robin for dynamic take-down maneuvers.
Owners of Arkham Knight's Season Pass will receive access to Batgirl: A Matter of Family on July 14. However, if you'd prefer to purchase the expansion on its own (for $6.99), you'll have to wait until July 21. Naturally, the expansion will only be released for the PS4 and Xbox One as the PC version remains unavailable for purchase.
Batgirl: A Matter of Family was developed by WB Montreal, the same team behind Batman: Arkham Origins. This likely explains the speedy turnaround, and WB Games promised that all subsequent DLC additions to Arkham Knight will be developed by Rocksteady Studios.