Weekly Warp-Up: Can You Escape From the Man-Sized Cabinet?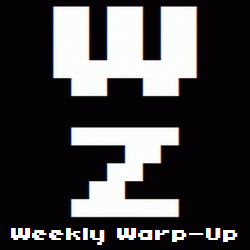 No, that's not a typo. Welcome to the Weekly Warp-Up, your weekly wrap-up of the biggest and the best articles posted at Warp Zoned this week…
The Summer of 2015 continues its rather lazy trajectory and so little is happening in the game industry right now that an out-of-work comedian was able to capture our attention all week with the released of a browser-based text adventure. Of course, this out-of-work comedian is none other than Stephen Colbert and his "Colbert Nation" is dedicated in ways that few fandoms are. So play a few rounds of Escape From the Man-Sized Cabinet this weekend and watch out for the monster with a bear trap for a head.
Also this week, Bethesda reminded the public they'll be selecting names for a Doom Alpha Test soon. And Nintendo UK unveiled a Super Mario Maker Limited Edition that'll include a 30th Aniiversary Mario Amiibo.
More news from this week (including a Hideo Kojima conspiracy theory and Rise of the Tomb Raider's release date) can be found after the break.
New Game Announcements
More News
New Videos
Rumor Has It
Etcetera
New Release Round-Up
It's Dangerous To Go Alone! Read This.
A Commenter Is You!