Weekly Warp-Up: Satoru Iwata 1959-2015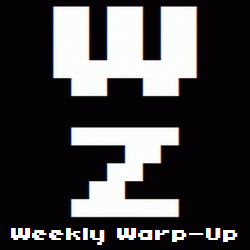 No, that's not a typo. Welcome to the Weekly Warp-Up, your weekly wrap-up of the biggest and the best articles posted at Warp Zoned this week…
The only news last week was the untimely passing of Nintendo's President and CEO, Satoru Iwata. Just 55 years old at the time of his death, Iwata wasn't a prolific hitmaker like Shigeru Miyamoto or a big talker like Hideo Kojima, but his quiet devotion to video games has certainly made the world a better place.
Thousands paid their respects at Iwata's funeral this weekend while thousands more have petitioned Nintendo to create an Amiibo figure to honor their late leader. After seeing Iwata perform hosting duties for Nintendo's series of Nintendo Direct video, I think he would have enjoyed that very much.
More news from this past week, including our review of Kholat, can be found after the break.
New Game Announcements
More News
New Videos
Rumor Has It
New Release Round-Up
It's Dangerous To Go Alone! Read This.
A Commenter Is You!