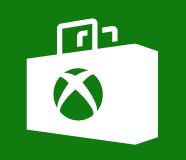 A game or two has been added to the Xbox Games Store every day this week, and these five titles are sure to include something for everyone…
Rory McIlroy PGA Tour (Xbox One) marks the first time that a game in the PGA Tour series will be released for current-generation consoles. It also marks the first time in more than a decade that Tiger Woods isn't on the cover.
Activision stealthily added the Prototype Biohazard Bundle (Xbox One) to the Xbox Games Store on Monday. No one knew a current-generation remake of the open-world duet was in development, but here it is.
Tachyon Project (Xbox One) is a twin-stick shooter that bears more than a passing resemblance to the Geometry Wars series.
The Fall (Xbox One) is an old-fashioned adventure yarn about the AI in a battle suit keeping its unconscious human operator alive.
And Guncraft: Blocked and Loaded (Xbox 360) combines the voxel-based "block building" of Minecraft with a modern shooter. I'm surprised it took this long for that combination to appear in a console game.
More information on all of these games can be found after the break.
Xbox One Games

Rory McIlroy PGA Tour ($59.99)
Golf without limits in Rory McIlroy PGA Tour. Usher in the next generation of golf with the power of the Frostbite 3 engine and play the most beautiful sports game to date with no load times, enabling you to explore authentic tournament courses or unique fantasy environments, opening up your golf experience like never before. Don't just play the course, explore it!

Prototype Biohazard Bundle ($49.99)
Prototype: Play as Alex Mercer, a genetically mutated shape-shifter with no memory of his past hell-bent on solving the mystery of his existence as he tears through a densely populated New York City moving with Parkour-style fluidity and consuming anybody that gets in his way.

Prototype 2: A devastating viral outbreak has claimed the lives of Sgt James Heller's family and transformed him into a Prototype. Powered by incredible new shapeshifting powers and abilities, you must hunt, kill and consume your way across the infected wasteland of New York Zero.

Tachyon Project ($9.99)
Tachyon Project is an action packed dual-stick shooter driven by a story. Through the story mode you'll progressively unlock all the weapons, secondary weapons and perks available to configure your ship. You'll need them to face the increasingly hard enemies you'll find with over 30 different types (including four bosses).

The Fall ($9.99)
Take on the role of ARID, the artificial intelligence onboard a high-tech combat suit. ARID's program activates after crashing on an unknown planet. The human pilot within the combat suit is unconscious, and it is ARID's duty to protect him at all costs! The Fall is a unique combination of adventure-game puzzle solving, and side-scroller action, all set within a dark and atmospheric story. Exploration will be paramount to surviving your adventure.

Xbox 360 Games

Guncraft: Blocked and Loaded ($14.99)
Block and Load! Combining the addictive nature of block building sandbox games with the speed and competition of modern first-person shooters, Guncraft takes voxel-based gaming to a whole new level. Players can create maps and arenas based on anything imaginable and, once complete, can utterly destroy them with bullets, bombs, grenades, tanks, helicopters, gunships, and much more. In the heat of battle, soldiers can create custom blockades and fortresses instantaneously. Watch out – just when you think you're safe, enemies can tunnel through walls and dig through floors to ambush you from behind, above or below!