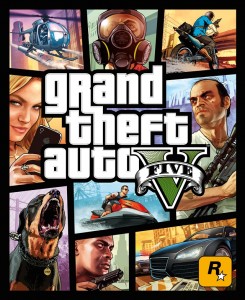 Take-Two Interactive didn't have much to talk about during their quarterly financial report yesterday. Because XCOM 2, Battleborn, and Mafia III are still many months away, company executives mostly used the presentation to boast about the continued success of Grand Theft Auto V.
Take-Two CEO Strauss Zelnick said that the game has sold more than 54 million copies since it was released in 2013. That number includes GTA5's initial launch on the PS3 and Xbox 360, as well as its subsequent release on the PS4, Xbox One, and PC. It's quite an impressive achievement for everyone involved, which is probably why Zelnick didn't sound very appreciative when an analyst tried to compare Mafia III to a Rockstar-developed project during the Q&A portion of the presentation:
Mafia III is a completely different experience. I wouldn't compare it to anything else out there. The reveal was great, but it stands alone. And no, we don't use any other game in the same sentence as Grand Theft Auto. It is the industry's standard bearer. It's not up for comparison. So no, I think, it's flattering to even think that may be the case, but it's not.
I love Zelnick's "take no prisoners" attitude and the defense of his developers, but there was also some bad news for GTA fans during the presentation as well. Karl Slatoff, the President of Take-Two Interactive, confirmed the publisher has no information to share about a single-player expansion for Grand Theft Auto V, telling one analyst, "[W]e really don't have anything to say about that today."