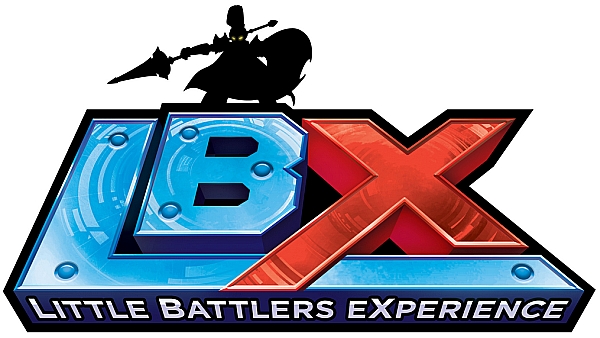 It's a big day for the Nintendo eShop as the publisher's tiniest new heroes will make their digital debut.
LBX: Little Battlers Experience, a 3DS game developed by Level-5, follows a group of kids who pit "customizable palm-sized robots" against each other in a small-scale war. The 3DS is now also home to 3D Gunstar Heroes, a 3D-enabled version of Treasure's famed side-scrolling shooter.
If you'd prefer to do your gaming on the Wii U, a number of new titles were released for Nintendo's living room console today including The Bridge, a puzzle platformer inspired by M.C. Escher; Advance Wars 2: Black Hole Rising, a Virtual Console re-release of the strategy favorite; and Woah Dave!, a crazy platformer from the makers of the Bit.Trip series.
More information on all of these games (and a few other new releases) can be found after the break.
Wii U eShop

The Bridge – The Bridge is a 2D logic puzzle game that forces you to re-evaluate your preconceptions of physics and perspective. It's Isaac Newton meets M.C. Escher! Manipulate gravity to redefine the ceiling as the floor while venturing through impossible architectures.

Advance Wars 2: Black Hole Rising – The Black Hole Army comes storming back in this worthy successor to an award-winning Game Boy Advance strategy game. Rain destruction upon their foul legions by ordering your troops effectively and overpowering your enemies with new Super Commanding Officer Powers.

Genghis Khan II: Clan of the Gray Wolf – Unite the scattered Mongol tribes under your banner and conquer the world as Genghis Khan in this Super NES strategy game. Choose from two riveting scenarios: Mongolia and all of Eurasia. It is up to you to grow your fledgling empire on the Mongolian plateau and expand your borders across the land!

Woah Dave! – In Woah Dave!, players gun for digital glory by slaughtering aliens, stealing their loose change, and racking up the highest score possible. Easier said than done, however, as everything on the map—including your own ammo—is trying to kill you. No one ever said being a Dave was easy.

Factotum – You're in deep space and something's collided with the ship. Main power is offline and you're trapped. It's lucky you have access to this walker control terminal. It's a little old but with these two robots and some clever thinking you might be able to get power back on-line and save the day. Control two walker robots and puzzle your way through 30 levels to restore power, reactivate the life support and solve the mystery of the collision. An unknown voice on the other end of the terminal is your only guide.

Mortar Melon – Drag the mortar, aim, and fling the melon to collect the fruit! Whizzing through the air you'll fly across the world, tapping and dragging your environment to release the juicy goods! Look out for pointy objects or you'll explode on impact, sending melony chunks and pips flying! It's a crazy, fruity, physics machine!

Crab Cakes Rescue – Crab Cakes Rescue is a unique puzzle game that will pinch your brain! Navigate your way through nearly 100 vibrant levels by shedding your shell to create new opportunities to escape! Each time a shell is shed, a block is created and your crabby crustacean self is shrunk. You must use these tricks wisely as you have a finite number of shells! And beware of pesky seagulls and other bothersome beach buddies as you find the best way to get up, down, and around each mind-boggling level.

3DS eShop

LBX: Little Battlers Experience – In 2050, customizable palm-sized robots known as LBX are pitted against each other in battle, and now you can get in on the action! Customize your LBX with parts from more than 130 sets to create one of more than 30,000 possible designs. Then wage robot war in real-time battles! Team up with characters from the TV series or take on friends in local 3-on-3 battles.

3D Gunstar Heroes – Treasure's visually stunning side-scrolling shooter, Gunstar Heroes, is now re-mastered in 3D! Take on enemies alone or with a friend using two-player co-op via local wireless and prevent the world from destruction.