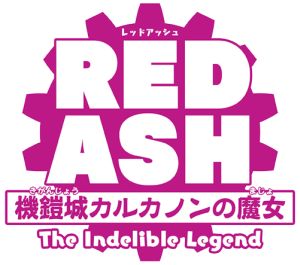 Although the Kickstarter campaign for Red Ash: The Indelible Legend failed, the Red Ash anime campaign (Red Ash: Magicicada) actually succeeded, reaching its goal with a day to spare, and ultimately pulling in $162,882.
Well, that just wasn't good enough for Studio 4℃, who have now set up their own crowdfunding page to squeeze more money from fans secure more money to extend the run time of the anime film. The new campaign is asking for $127,118 and, unlike on Kickstarter, Studio 4℃ will be getting all the money donated whether or not they hit that goal.
This new campaign begins several weeks after the Red Ash video game had to be bailed out by Chinese publisher Fuze. Comcept's first game, Mighty No. 9, has also suffered its own problems in recent days as it was quietly delayed.
People can spend their money on whatever they like, but I am not happy with the way Comcept and Studio 4℃ have handled Red Ash: The Indelible Legend and Red Ash: Magicicada. I'm sure many others agree with me.