Weekly Warp-Up: PAX Prime 2015 Recap Edition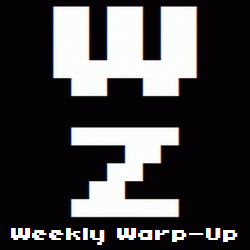 No, that's not a typo. Welcome to the Weekly Warp-Up, your weekly wrap-up of the biggest and the best articles posted at Warp Zoned this week…
Everybody is losing their minds! The annual PAX Prime expo is chugging right along this weekend in Seattle, but the rest of the world seems to have gone nuts. Case in point, EA's absolutely baffling launch trailer for Madden NFL 16 that features Dave Franco, Christopher Mintz-Plasse, and a half-dozen football players hamming it up. Rob Gronkowski only has half a shirt! Julio Jones has a mohawk! And Colin Kaepernick thinks he's Al Pacino. Hoo-Ah, boys and girls!
However, the Madden madness has to be topped by the dedication of several Super Mario Maker players. The unreleased game is currently in the hands of the media, and they're creating some absolutely out there levels, as evidenced by this video created by Polygon. I can't wait to try them all and Super Mario Maker's September 11 release date is coming up fast.
Thankfully, your average Warp Zoned staff member is able to keep a cool head as the world explodes around them. That includes an opinion piece that argues for The Importance of the Double Fine Adventure Documentary and the Third Anniversary Celebration of Kickstart This! Even our look at Mega Man Legacy Collection ponders the the place for nostalgia in a review of a classic game.
More news from the week that was (a lot of it even is connected to PAX Prime) can be found after the break.
New Game Announcements
More News
New Release Round-Up
It's Dangerous To Go Alone! Read This.
A Commenter Is You!