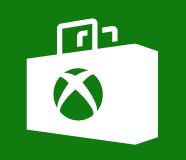 Four new Xbox One games are now available through the Xbox Games Store…
Clash is a four-player "fantasy arena fighter" that forces players to dash at each other for the big kill, or hide behind a magical shield. Also… there's adjustable gravity!
Bridge Constructor is exactly what it says on the box… a game where players become "an appraised bridge engineer and architect."
Adventures of Pip is a puzzle platformer that asks players to grow by absorbing pixels.
Pure Hold 'Em is… wait for it… yet another video game adaptation of poker.
More information on all of these games can be found after the break.
Xbox One Games

Clash ($8.49)
Clash is a fast paced four-player fantasy arena fighter. The main focus of the game is to defeat your friends in a couch gaming manner. Each player has two combat options: A magical shield block and a dash attack. There are different game modes that have different objectives for players to compete against each other. Spice things up with the adjustable gravity, attack length, score amount and a ton more adjustables!

Bridge Constructor ($9.99)
Become an appraised bridge engineer and architect in Bridge Constructor. Create and design your own constructions and watch the cars and trucks pass over them – or see them fall and crash while your inferior creations collapse due to weight and the laws of physics! Progress through numerous levels and build bridges over deep valleys, canals, or rivers. Stress tests reveal whether the bridge you build can withstand the daily stress of continual use from cars and trucks.

Adventures of Pip ($14.99)
Pip is a lowly single pixel in a 32-bit world who proves that you can't judge a hero by the fidelity of his shaders. During the game, Pip gains the ability to evolve and grow by absorbing pixels from his fallen foes. Those same pixels can then be used to blast through environment puzzles and enemies, devolving Pip back to a single pixel. With three different forms, evolve and devolve Pip to solve puzzles and defeat enemies; each with their own weakness and strength that must be unraveled throughout the campaign.

Pure Hold 'Em ($19.99)
Step onto the casino floor, where playing big could mean winning big. Split across 6 different tables, each requiring more skill and determination than the last, Pure Hold 'Em brings all the excitement of the high stakes casino to the convenience of your couch. Starting at the Jokers table on the floor of the vibrant casino; work your way up to the esteemed Aces and Masters tables in the VIP penthouse. Buy your way into a game with earned credits, play your blinds, or go all in – whatever it takes to steal the pot and win the game. If Lady Luck is on your side, you could win big and get the chance to enter a higher level table. The higher you go, the higher the stakes and the bigger the pot. With full online multiplayer support – you can choose to create a tournament with up to 7 friends or join an open table with other players looking for a quick poker fix.