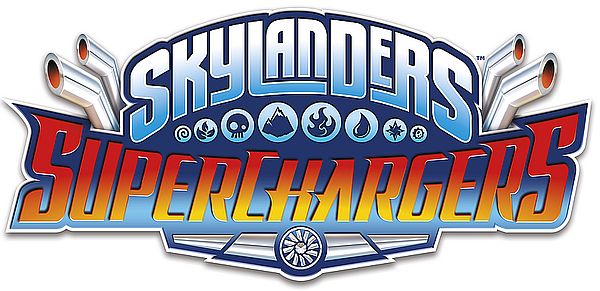 I'm dedicating this story about this week's Nintendo Download update to all the Skylanders fans out there, as Activision is almost ready to release the next entry in the popular franchise. Beginning September 20, Skylanders SuperChargers will be available to download for the Wii U through the Wii U eShop. Players will need to own a Portal of Power, but as long as they do, they'll gain access to the full game and digital versions of the Instant Spitfire and Instant Hot Streak. Also available this week for the Wii U is Year Walk, Simogo's artistic and dreamy adventure game that was originally a smash hit on iOS devices in 2013.
There's only one new release this week over on the 3DS half of the store, and it's Senran Kagura 2: Deep Crimson. The latest Senran Kagura game is a 2.5D side-scrolling brawler that features all the "high-flying, clothes-ripping battle mechanics" the series is known for. In a first for the franchise, Deep Crimson will also include two-player co-op.
More information about all of these games (and a few other new releases such as overhead racer Rock 'N Racing Off Road DX and RTS/tower defense hybrid Zombie Defense can be found after the break.
Wii U Games

Skylanders SuperChargers – Kick your adventure into overdrive! The Skylanders SuperChargers includes the full video game, works with any Portal of Power from the Skylanders series and includes digital versions of the Instant Spitfire and Instant Hot Streak. Expand your game-play experience with more than 40 Skylanders and vehicles to collect, and embark on epic adventures over land, under sea and through the sky. (Available September 20)

Year Walk – Lose yourself in an ancient rite that bleeds from the TV screen into our world through the Wii U GamePad controller. Use the second screen in your hands to study a mysterious folklore encyclopedia, decipher hints and take notes. Solve tactile puzzles using motion controls, and listen for clues through the GamePad.

Car Battler Joe – In this Game Boy Advance racing game, play as Joe Todoroki to become a car battler, just like his father before him. Customize a vehicle in the Garage to enhance or diminish its performance. Sign up for jobs, missions and even tournaments as Joe explores the dangerous highways and byways that surround his village.

Rock 'N Racing Off Road DX – Rock'N Racing Off Road DX offers the most entertaining and exciting races, with loads of skids, crashes and amazing jumps. You will have several modes of play, such as Cup mode, time trial and multiplayer with the option of up to five Players at a time.

Zombie Defense – The dead burst forth from the earth, beneath a blackened sky an endless horde of zombies rampage across the burning corpse of our dying civilization. You are humanity's last hope! Use classic RTS/tower-defense strategies and tactics to decimate waves of zombie in Zombie Defense for Wii U. Rally desperate soldiers, outfit them with lethal weaponry, innovate new destructive technologies and march to victory in two game modes and 35 deadly missions.

Defense Dome – Defense Dome is a throwback to classic arcade-style shooters of the 1990s. Target an onslaught of enemy missiles by using the Wii U GamePad as a zoomable, gyroscope-controlled scope, and launch countermeasures to defend your nation.

3DS Games

Senran Kagura 2: Deep Crimson – The naughty yet very nice ninja girls of the Senran Kagura universe return to the Nintento 3DS in a fresh, new 2.5D side-scrolling brawler. Featuring the series' trademark high-flying, clothes-ripping battle mechanics, Senran Kagura 2: Deep Crimson follows the events of Senran Kagura Burst, sending all 12 of the original cast members on another supernatural martial arts adventure through modern Japan. For the first time in the series, shinobi can fight in pairs, covering each other's backs or combining special techniques as needed, or fight alone to give their partners time to recover after bouts of intense combat. One player can control both team members, switching back and forth at will, or two players can fight together in co-op mode, side by side.