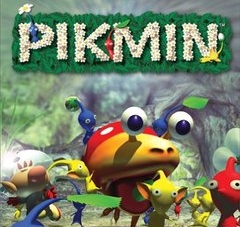 Nintendo (more specifically, series creator Shigeru Miyamoto) first revealed the existence of Pikmin 4 nearly a year ago during a Shareholders Q&A. Since then, the publisher has remained tight-lipped about the Wii U sequel, preferring to focus on this Fall's major releases like Super Mario Maker, Star Fox Zero, and Xenoblade Chronicles X.
Today, the prolific developer returned with another Pikmin proclamation, this time revealing that development on the game is almost finished. "It's actually very close to completion," Miyamoto told Eurogamer. "Pikmin teams are always working on the next one." Miyamoto's claim was later substantiated by Nintendo in a separate statement.
Presumably, a splashy official announcement for Pikmin 4 will happen very soon.