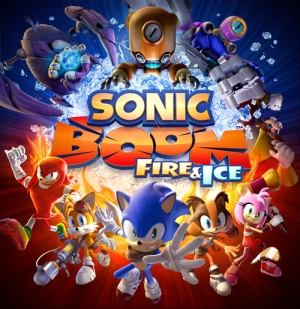 Sega has released new games in the Sonic series at a pretty steady clip over the last 25 years. But it looks like 2015 will be the year without a hedgehog as the publisher cconfirmed that Sonic Boom: Fire & Ice has been pushed into 2016.
Writing on the Sega Blog, a representative from the publisher said the 3DS title is in need of additional time and polish. They also added, "it'll be ready when it's ready," a time-tested statement for public relations folks everywhere. While it's easy to be cynical about this announcement, Sega believes that it will result in the creation of a "stronger, more enjoyable" game:
In the grand scheme of things, while the downside is that you won't be playing the game this year, the upside is that what you'll play next year, and what fans will continue to play for years after they pick up the game, will be a stronger, more enjoyable experience.

We think that's important, not just for this one game, but for all future Sonic titles.
Sonic Boom: Fire & Ice is in development at Sanzaru Games and, once again, it'll be ready when it's ready.