Ubisoft has unveiled the full tracklist from Just Dance 2016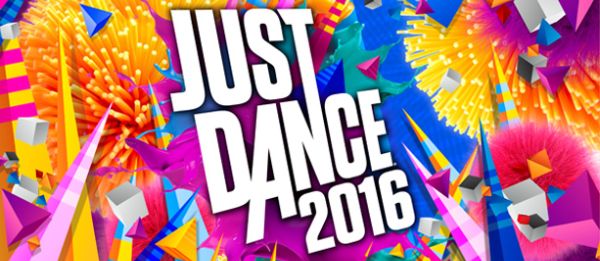 With Just Dance 2016's launch date rapidly approaching, Ubisoft has unveiled the game's complete tracklist. The soundtrack to this year's game will include 42 soungs and you'll have plenty to dance about if you're a fan of Britney Spears, Katy Perry, Demi Lovato, Selena Gomez, and many others.
"Each year we strive to provide our fans and their families with a better tracklist and interactive game features than the year before, and Just Dance 2016 is a true testament to that," said Geoffroy Sardin, Senior Vice President of Sales and Marketing at Ubisoft EMEA. "Now that next-gen players can use their smartphones to play the game with the Just Dance Controller App, more people than ever before can dance to songs from the artists they know and love."
Just Dance 2016's complete tracklist can be found after the break. And don't forget, the game will be released for the PS4, Wii U, Xbox One, PS3, Wii, and Xbox 360 on October 20.
Just Dance 2016 Sountrack
A. Caveman & The Backseats – "You Never Can Tell"
Angry Birds – "Balkan Blast Remix"
AronChupa – "I'm An Albatraoz"
The Black Eyed Peas – "I Gotta Feeling"
Britney Spears – "Circus"
Buraka Som Sistema – "Hangover (BaBaBa)"
Calvin Harris (Featuring John Newman) – "Blame"
Charles Percy – "Hit The Road Jack"
Darius Dante Van Dijk – "The Choice Is Yours"
David Guetta (Featuring Nicki Minaj, Bebe Rexha & Afrojack) – "Hey Mama"
Demi Lovato – "Cool For The Summer"
Disney's The Little Mermaid – "Under the Sea"
Disney's Violetta – "Junto a Ti"
Diva Carmina – "Drop The Mambo"
Ellie Goulding – "Lights"
Equinox Stars – "Let's Groove"
Frankie Bostello – "Copacabana"
The Girly Team – "These Boots Are Made For Walkin'"
Glorious Black Belts – "Kool Kontact"
Grease – "You're The One That I Want"
Hatsune Miku – "Ievan Polkka"
Iggy Azalea (Featuring Charli XCX) – "Fancy"
Jason Derulo – "Want To Want Me"
Katy Perry – "This Is How We Do"
Kelly Clarkson – "Heartbeat Song"
Lady Gaga – "Born This Way"
The Lemon Cubes – "Boys (Summertime Love)"
Mark Ronson (Featuring Bruno Mars) – "Uptown Funk"
Martin Garrix – "Animals"
MAX – "Gibberish"
Meghan Trainor – "All About That Bass"
Nick Jonas – "Teacher"
Nikki Yanofsky – "Kaboom Pow"
O'Callaghan's Orchestra – "Irish Meadow Dance"
One Direction – "No Control"
Pitbull (Featuring Chris Brown – "Fun"
Prince Royce – "Stuck On A Feeling"
Rossini – "William Tell Overture"
Selena Gomez – "Same Old Love"
Shakira (Featuring El Cata) – "Rabiosa"
Sky Trucking – "When The Rain Begins To Fall"
Wanko Ni Mero Mero – "Chiwawa"
It's Dangerous To Go Alone! Read This.
A Commenter Is You!