Weekly Warp-Up: Countdown to Fall 2015 Edition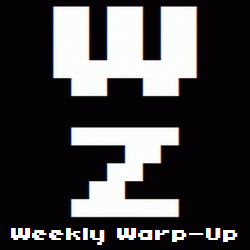 No, that's not a typo. Welcome to the Weekly Warp-Up, your weekly wrap-up of the biggest and the best articles posted at Warp Zoned this week…
It's coming. The Fall gaming rush is almost upon (or already is, depending upon your game of choice) and the old Weekly Warp-Up things is definitely about to pick up. But first, we've got a little housekeeping to get done, including an overview of The Games of September 2015. The Warp Zoned staff also got together to talk about What We Played in August 2015 and it was a hoot. Also, I promise I'll try to stop saying "hoot."
Also this week, we sat down with Bendik Stang of Snowcastle Games and talked to him about Earthlock: Festival of Magic. The turn-based RPG should be available this Fall and Stang is incredibly excited about its impending release.
For even more reasons to be excited about gaming this Fall, I recommend you read the rest of the Weekly Warp-Up after the break.
New Game Announcements
More News
New Videos
Etcetera
New Release Round-Up
It's Dangerous To Go Alone! Read This.
A Commenter Is You!