Weekly Warp-Up: Tokyo Game Show 2015 Recap Edition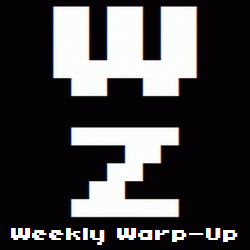 No, that's not a typo. Welcome to the Weekly Warp-Up, your weekly wrap-up of the biggest and the best articles posted at Warp Zoned this week…
It's Tokyo Game Show time and a number of big announcements were made in Japan this past week.
However, the biggest news this week happened in the most American of places. Walmart revealed that they will offer a store-exclusive Deluxe Edition of Star Wars: Battlefront that comes packaged with a mini fridge depicting Han Solo frozen in Carbonite. My says mind says, "Thank the maker," while my wallet complains, "I'm going to be empty again, aren't I?"
Finally this week, Andrew Rainnie interviews Director Neal Laurenza of Skymap Games about his upcoming platformer, Bacon Man.
More news from the week that was can be found after the break.
New Game Announcements
More News
New Videos
New Release Round-Up
It's Dangerous To Go Alone! Read This.
A Commenter Is You!