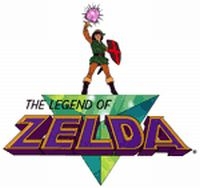 It's looking more and more likely that The Legend of Zelda Wii U will be the last major title released for the console when it launches sometime next year. With the NX seemingly right around the corner, Producer Eiji Aonuma is hoping that the promise of an open world will make fans flock to Link's latest Hyrulian adventure. But Aonuma has something else up his sleeve as the developer recently told IGN that Zelda Wii U will feature a "twist" on traditional open world gaming:
"We actually had some feedback from Skyward Sword, where people were saying, 'This is not exactly the Zelda game I was looking for, I was looking for a bigger open world.'" Aonuma told IGN. "Unfortunately, I can't go into details but I'm hoping to put a surprise, or kind of a twist, on my view of an open world game. I hope that you'll look forward to it."
Nintendo has always been a very secretive company, so it'll probably be a long time before we find out what this "twist" is. However, Aonuma is also looking to plan something big for the franchise's 30th anniversary, and we might hear about it sooner rather than later. Speaking to Famitsu (translated by Nintendo Everything), Aonuma said:
"This year we wanted a Majora's Mask concert, so it is not impossible that there may be a 30th anniversary concert next year. However, as we are trying to complete the new Zelda as fast as possible, that is all that is on our minds. That being said, we hope something will take form for the 30th anniversary. It is especially important to a producer of the series, so I hope to give something everyone can look forward to next year."
Rumor has it another HD remake is in the works (current scuttlebutt points to a remake of Twilight Princess), but all we really know for sure is that The Legend of Zelda Wii U will be released for the Wii U sometime next year… though Nintendo is not a company known for forgetting important anniversaries.