Weekly Warp-Up: Featuring With Stephen Colbert Edition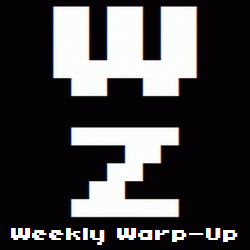 No, that's not a typo. Welcome to the Weekly Warp-Up, your weekly wrap-up of the biggest and the best articles posted at Warp Zoned this week…
Is everybody out there giving The Late Show With Stephen Colbert a shot? The former Colbert Report host has taken over Letterman's old seat with style and he's also decided to open up the show to a lot of game-related guests. Sean Murray of Hello Games and PewDiePie (which I always head-pronounce as Pew-Die-Pie) stopped by last week and this week saw a performance from The Legend of Zelda: Symphony of the Goddesses. It was pretty great and I'm looking forward to more gaming guests from Colbert in the future.
In other news this week, we uploaded our review of No Time To Explain. You should check it out.
And in other other news, I'm tired, so hit the jump for the rest of the Weekly Warp-Up.
New Game Announcements
Friday the 13th: The Game is officially in the works… though it looks to be an expanded version of a game that was announced last year as Summer Camp.
More News
New Videos
New Release Round-Up
It's Dangerous To Go Alone! Read This.
A Commenter Is You!