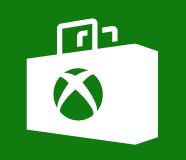 Two new Xbox One games are now available to download through the Xbox Games Store…
Fat City is a heist game from Heavy Iron Studios that asks players to steal the big bucks from the sleepless citizens of New York City. Meanwhile, Polychromatic is a twin-stick shooter that comes with "a pop of color," according to developer Brushfire Games.
More information about both games is available right here:
Xbox One Games

Fat City ($18.49)
Chris Knox is the leader of a crew of former special ops personnel and highly skilled hustlers. Players will use their cunning and brain power to plan raids and execute getaways to pull in the big bucks in the city that never sleeps. With 60+ targets spread throughout the five boroughs of New York City. 
Mission events are driven by how players plan and execute each heist, which inherently creates replay-ability and ample opportunities for completionists.

Polychromatic ($9.99)
Polychromatic is a physics-based arcade shooter with a pop of color. Take on waves of enemies in multiple game modes while competing for a top spot in the leaderboards against your friends or the entire Xbox Live community. With dynamic gameplay, a unique flat geometric art style, and exhilarating soundtrack, Polychromatic is the arcade shooter experience players have been waiting for.