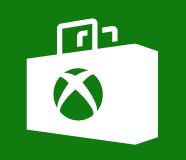 Two new Xbox One games have been added to the Xbox Games Store today… and they couldn't be more different.
Kaiju Panic is a strategy game where players take control of a field commander leading an anti-monster task force into battle. Like any good General, players will have to give orders to battle back the beasts while rescuing survivors and surveying damage. Don't get stepped on!
Also available this week is Three Fourths Home: Extended Edition, a stark adventure game that is referred to as a "visual short story" by the developers. Players will step into the shoes of Kelly, a twentysomething woman who is trying to drive home. But a phone call makes the drive much more eventful than it normally is.
More information on both games can be found after the break.
Xbox One Games

Kaiju Panic ($15.99)
Kaiju Panic is an Action-Strategy game with a bright and unique art style where you have to rescue survivors and guide them to the safety while defending against the giant monster Kaiju.

Take control of the field commander. Build, fight, and rescue your way through a wide variety of locations around the world. A massive meteorite has struck the Earth causing devastation and panic in the streets, you scramble to the impact zone to search the area for survivors and survey the extent of the damage caused. But as if a meteorite wasn't enough, giant monsters called Kaiju start appearing around the world and begin rampaging in densely populated cities!

Three Fourths Home: Extended Edition ($4.99)
In her mid-20's, Kelly has been forced to move back to Nebraska. Back to that flat expanse, that seemingly endless sea of rustling cornstalks peppered by rusty silos and rustier towns. A typically intense Midwestern storm is approaching while Kelly is out; she has to get home. In the 20 miles between her grandparents' crumbling barn and her parents' house, she receives a phone call from her mother.

While driving through a stylized representation of rural Nebraska, players navigate an extended conversation between Kelly and her parents and younger brother. Through dialogue choice and simple driving mechanics, this critically-acclaimed visual short story explores a specific moment of these characters' lives and their relationships with one another. The Extended Edition of Three Fourths Home includes an epilogue that expands on the story of the main game. Set at a bus stop in snowy Minnesota, this epilogue examines Kelly's past as well as the effects that the events of the main story have had on her.