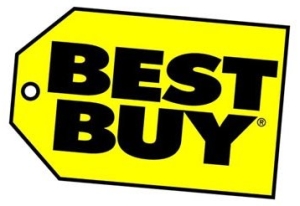 Black Friday is coming, is your wish list (and your wallet) ready? Here's what you can expect to find at one retailer on November 27th…
The blue shirts of Best Buy have published their annual Black Friday circular, giving us a look at some of this holiday season's best gaming deals. Assassin's Creed: Syndicate, Forza Motorsport 6, and Need For Speed have popped up in multiple ads and their $34.99 price at Best Buy is a decent discount.
However, the retailer's absolute best deals are a pair of Xbox One system bundles. An Xbox One 500 GB packed with The Lego Movie Videogame and a Samsung 40″ LED TV will be available for $499.98 as a Friday morning "Doorbuster." But if you miss out on that, Best Buy is also offering an Xbox One 1 TB with Rise of the Tomb Raider, Tomb Raider: Definitive Edition, and two Wireless Controllers for $349.99. Both of these bundles are fantastic deals.
Best Buy will open their doors for Black Friday shopping on Thanksgiving Day, November 26, at 5:00 PM. You can view their full ad at BestBuy.com or check out all the game deals after the break.
System Bundles
FRIDAY DOORBUSTER! Xbox One 500 GB + The Lego Movie Videogame + Samsung 40″ LED TV – $499.98
New 3DS XL – $179.99
PS4 500 GB + Uncharted: The Nathan Drake Collection – $299.99
Xbox One 500 GB + Gears of War Ultimate Edition – $299.99
Xbox One 1 TB + Rise of the Tomb Raider + Tomb Raider: Definitive Edition + Two Xbox One Wireless Controllers – $349.99
Games
Assassin's Creed: Syndicate – $34.99
Batman: Arkham Knight – $24.99
Borderlands: The Handsome Collection – $24.99
Call of Duty: Black Ops + Call of Duty: Black Ops II – $19.99
Dark Souls II: Scholar of the First Sin – $19.99
Diablo III: Reaper of Souls – $19.99
Disney Infinity: Star Wars Starter Pack – $39.99
The Elder Scrolls Online – $24.99
FIFA 16 – $29.99
Forza Motorsport 6 – $34.99
Gears of War: Ultimate Edition – $19.99
Grand Theft Auto V (PS3/Xbox 360) – $19.99
Grand Theft Auto V (PS4/Xbox One) – $34.99
Guitar Hero Live Guitar Bundle + Microphone – $69.99
Just Dance 2016 – $24.99
Mad Max – $24.99
Madden NFL 16 – $29.99
Metal Gear Solid V: The Phantom Pain – $34.99
MLB 15: The Show – $19.99
Mortal Kombat X – $24.99
NBA 2K16 – $29.99
Need For Speed – $34.99
Project CARS – $19.99
Rare Replay – $19.99
Splatoon – $34.99
Tony Hawk's Pro Skater 5 – $24.99
The Witcher 3: Wild Hunt – $24.99
WWE 2K16 – $29.99
Accesories
Save $5 When You Buy Any 2 Disney Infinity Figures
PS4 DualShock 4 Controller – $39.99
Sony Gold Wireless Stereo Headset (PS4/PS3) – $59.99
Turtle Beach Ear Force XO One Wired Stereo Gaming Headset (Xbox One) – $39.99
Xbox One Wireless Controller – $39.99