Capcom has announced we'll all get the chance to rebuy the Mega Man games one more time as the Mega Man Legacy Collection retail edition will be released for the 3DS, PS4, and Xbox One on February 23, 2016. The Mega Man Legacy Collection Standard Edition for the 3DS, PS4, and Xbox One will include all six NES-era Mega Man games on a single disc/card, as well as a Robot Masters Cheat Sheet, a soundtrack CD containing 18 songs and four stickers.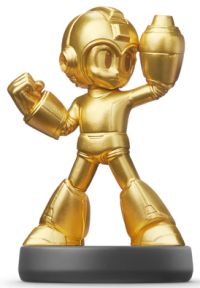 But wait! There's more! 3DS owners will get the chance to pick up a 3DS-exclusive Collector's Edition, which will come packed with plenty of bonus goodies. In addition to including everything from the Standard Edition, the Collector's Edition will include six Mega Man Postcards, 11 new Challenges in the Challenge Mode, more than 100 new items in Museum Mode, and a beautiful gold-colored Mega Man Amiibo figure. 3DS owners who opt for the Standard Edition or the digital download will also receive access to the new Challenges and Museum items, which will be unlockable with a regular Mega Man Amiibo figure as well.
If none of these bonus items appeal to you, the Mega Man Legacy Collection is currently available to download on the PC, PS4, and Xbox One.