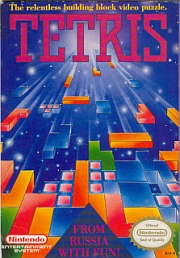 GameFAQs is currently hosting another one of their annual "Best. Thing. Ever." brackets, and to celebrate the site's 20th anniversary, this year's contest focuses on that old staple… "Best. Game. Ever." 128 titles have been competing for your votes in one-on-one polls since November 5, and as of today, only 32 games remain.
But what if there was a tool to help you determine your own favorite game of all time? Thankfully, tumblr user "slimedrippings" has launched a simple website that pits each of the finalists in the GameFAQs bracket against each other to create a personal Top 128 list for each visitor.
For example, the site will offer up Mass Effect 2 versus Virtue's Last Reward as the first battle. Picking one over the other will help the sorting tool slot each game into a personalized list (you can always go with "I feel the same way about both" too) before giving you two more titles in a new battle. Depending on what picks you make, it can take between 127 and 448 battles to fully create the final list. And let me tell you, choosing between Tetris and Super Mario World is tough.
If you've got some extra time this Sunday evening, it's certainly an interesting way to spend 15 minutes. And just in case you were curious, GameFAQs held their last "Best. Game. Ever." bracket in 2009, and The Legend of Zelda: Ocarina of Time was the winner.