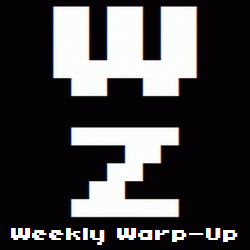 No, that's not a typo. Welcome to the Weekly Warp-Up, your weekly wrap-up of the biggest and the best articles posted at Warp Zoned this week…
The Black Friday countdown has begun and I hope you have your wish list ready. If not, don't forget to check out what GameStop will have on sale on the big day… you just might snag a few deals on this Fall's biggest games.
And speaking of this Fall's biggest games, EA is apparently already working on a sequel to Star Wars: Battlefront. The company's CFO spoke at a technology conference earlier this week and confirmed that Star Wars: Battlefront 2 is officially in the works.
Also officially in the works this week is a biographical film about the life of Tetris creator Alexey Pajitnov. And if we believe Cary-Hiroyuki Tagawa (he's Shang Tsung to everyone over the age of 30), filming on Mortal Kombat: Legacy 3 has already finished.
Finally, I suggest you read our review of Knight Squad, because it is one of the best party games on the Xbox One.
More news from the week that was can be found after the break.
New Game Announcements
More News
New Videos
New Release Round-Up