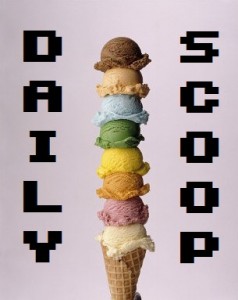 I played so much Fallout 4 this weekend it was kind of embarrassing! I just can't put it down once I start playing. I can't wait for the holiday break!
You've got just one more day for the Humble NeoGeo 25th Anniversary Bundle! You can "celebrate NeoGeo's 25th Anniversary with a bundle of games making their PC debut!" Pay what you want for Art of Fighting 2, Fatal Fury Special, King of the Monsters, Metal Slug 2, Samurai Shodown II, Sengoku 3, The King of Fighters 2000, and Baseball Stars 2. Beat the average to unlock The Last Blade, Pulstar, Metal Slug, Metal Slug 3, Shock Troopers, Neo Turf Masters, The King of Fighters '98 Ultimate Match Final Edition, and Twinkle Star Sprites, as well as the newly added Real Bout Fatal Fury 2: The Newcomers, The King of Fighters 2002, Blazing Star, and Ironclad. Pay $10 or more to unlock Shock Troopers: 2nd Squad, Samurai Shodown V Special, Garou: Mark of the Wolves, Metal Slug X, and The King of Fighters 2002 Unlimited Match. Finally, if you want all of that and a limited edition Metal Slug t-shirt, it's just $40.
There are 15 brand new Weeklong Deals at Steam. Flotilla is $4.99, Rush for Glory is $5.09, and Thirty Flights of Loving is $2.49, among others. The Daily Deal is Organ Trail: The Director's Cut, which is on sale for $1.99.
There's only one t-shirt today, but it's a great one!
It's called "Slurm Cola," and it's at Qwertee: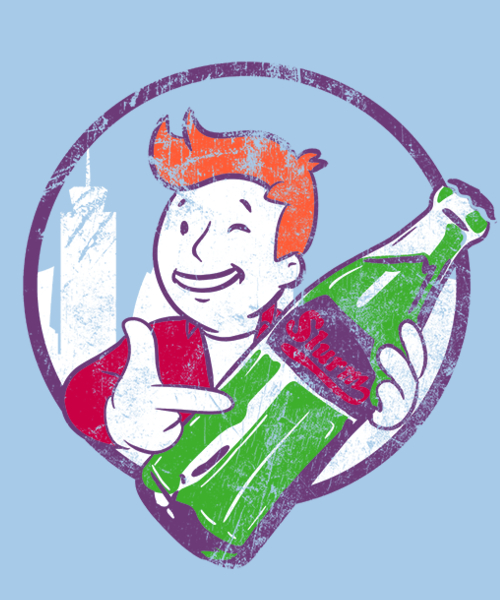 I want it!