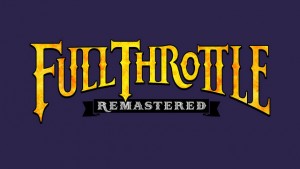 The wonderful James Spafford, Community Manager at Double Fine, wrote an awesome post at the PlayStation Blog about the remastering of Full Throttle!
"With the smell of burning asphalt hanging staunchly in the air, we're proud to announce that we'll be remastering Tim Schafer's classic LucasArts adventure game Full Throttle!" he wrote excitedly. With their Grim Fandango and Day of the Tentacle remasters, this "will complete the trilogy of Tim's games from LucasArts that we've been given the chance to restore." The original creators will be involved, and the remaster of the game will have new artwork, restored sound and music, and will have lots of special features, including "concept artwork, commentary tracks, and as many other things as we can think of!"
Full Throttle Remastered will be coming to the PlayStation 4, PlayStation Vita, and PC.