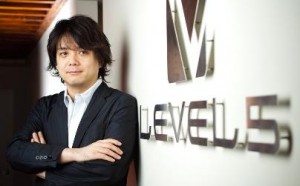 Level-5 is riding high after this Fall's North American launch of Yo-Kai Watch and the recent announcement of Ni No Kuni II: Revenant Kingdom. But it looks like the developer has even bigger plans in store for 2016.
Speaking to 4Gamer (and translated by Siliconera), Level-5's President, Akihiro Hino, revealed the company has something "completely new" planned for next year alongside a sequel in a very popular series:
"We here at Level-5 are always thinking of new things to present to the world," said Hino. "While I can't go into too much detail, we plan to announce all kinds of new titles that consist of completely new ideas in 2016. There will also be a sequel to a very popular series among them. Please look forward to it."
Hino's pronouncement isn't much to go on, but idle speculation is what the days between Christmas and New Year's are all about. Personally, I'm hoping this means a Guild03 announcement is eminent.