Weekly Warp-Up: Hideo Kojima Leaves Konami and Other Stories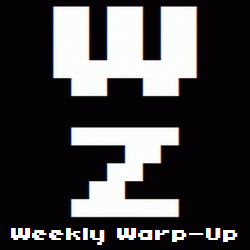 No, that's not a typo. Welcome to the Weekly Warp-Up, your weekly wrap-up of the biggest and the best articles posted at Warp Zoned this week…
It was a big week for Hideo Kojima as the legendary developer officially (and finally) parted terms with Konami. Kojima then immediately turned around and announced an alliance between his newly reformed Kojima Productions and Sony Computer Entertainment. The deal will allow the developer to produce a "console-exclusive" PS4 game in a "new franchise" for the company. That's about all we know right now, but this is a huge get for Sony, and a huge opportunity for Kojima.
No other news from the week that was compares (unless you want to talk about how amazing Star Wars: The Force Awakens is), but you can find more articles after the break.
New Game Announcements
More News
New Release Round-Up
It's Dangerous To Go Alone! Read This.
A Commenter Is You!