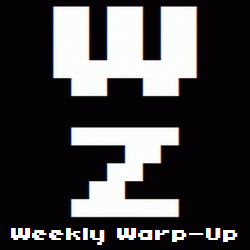 No, that's not a typo. Welcome to the Weekly Warp-Up, your weekly wrap-up of the biggest and the best articles posted at Warp Zoned this week…
We were still sorting through the absolute mountain of new information that spilled out of last weekend's PlayStation Experience, but I think it's safe to say that the Final Fantasy VII Remake stole the show. Square Enix kept talking about their massive new undertaking long after Sony turned the lights off at the Moscone West in San Francisco.
Did you hear that it's going to be released as a multi-part series? Or how about the publisher's plan to "go beyond" original game? We still don't know when it'll be released, but we do know that it is shaping up to be much more than a simple remaster.
More news from this past week (and the PlayStation Experience) can be found after the break.
New Game Announcements
More News
New Videos
Rumor Has It
New Release Round-Up