Weekly Warp-Up: The Game Awards/PlayStation Experience 2015 Recap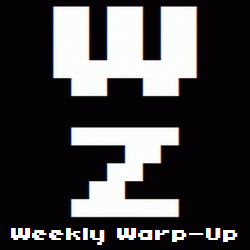 No, that's not a typo. Welcome to the Weekly Warp-Up, your weekly wrap-up of the biggest and the best articles posted at Warp Zoned this week…
The end of the year is near and that means its time for Geoff Keighley's Game Awards to crown another "Game of the Year." The Witcher 3: Wild Hunt walked away with the big prize this year, while also being surrounded by a number of huge announcements:
If you're on the lookout for more game recommendations, you're more than welcome to read up on What We Played in November 2015 and our picks for The Games of December 2015. And maybe you might also want to check out this cool sorting tool to help you determine Your Favorite Game of All Time.
And we didn't even talk about the 2015 PlayStation Experience yet. You can find news from that show (and the rest of the week) after the break.
New Game Announcements
More News
New Videos
Rumor Has It
New Release Round-Up
It's Dangerous To Go Alone! Read This.
A Commenter Is You!