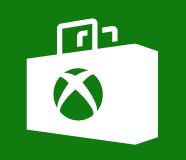 The Xbox Games Store closes out this Friday afternoon with the release of two new games that are now available to download. Rock Zombie is a beat 'em up starring three punk rock women who've found themselves at the center of a zombie apocalypse. And Super Party Sports: Football is a physics puzzler that asks players to use all their soccer skills to knock down their opponents.
More details on both games can be found right here:
Xbox One Games

Rock Zombie ($7.99)
What would happen if a concert of a female rock band was invaded by a horde of zombies? The answer to that question can be found in this videogame which combines both, classic gameplay from the Arcade Golden Age with modern 3D graphics. Features: 20 action-packed levels in which you will fight against all kinds of enemies, ride a motorbike, drive cars, and much more. An amazing story told through 300 comic strips between the action scenes. Three characters to choose from: Zoe, Sasha, and Crystal. A variety of weapons, outfits, concept arts and collectable material to unlock in the zombie museum.

Super Party Sports: Football ($4.99)
Charge up your soccer ball, calculate power and shoot down every rival in your way! Featuring smashing physics puzzle action and 100 levels of tactical fun. Pass, shoot and destroy your opponents in brilliant battles on the field. Plan effective passes, take down heavy rowdies and smash the goalkeeper to win the match. Super Party Sports: Football is a physics puzzle game full of action and fun. Solve tricky riddles, fight against different types of enemies and score a goal. Take the challenge with players from different leagues and FCs. Choose your favorite 11 to play your own cup finals 2014.