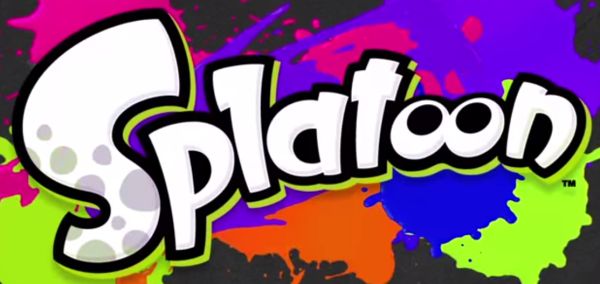 Nintendo aped Steam's Early Access model when they launched Splatoon nearly nine months ago. During its first few weeks of availability, the game had relatively few maps and an even fewer number of game modes. But Nintendo slowly and steadily added new content to the game through a series of free updates… ultimately offering more weapons, more modes, and more maps at regular intervals. But that all came to an end this week with the release of "Ancho-V Games," Splatoon's final new map.
Here's what the always-entertaining Squid Research Lab had to say about the map:
The setting this time around is inside the offices of the developers of hit indie games like "Squid Jump." Keep an eye out for some of the jellyfish development team, hard at work (and under a strict NDA!) on their next title. Hope they don't mind the mess!

One feature of this stage are the PC-fan shaped propellers that can be inked to move portions of the floor. Use these to exploit the stage's verticality and gain the high ground over your opponents. What role do these things play in game development, anyway?
It's been quite a ride for Splatoon and the many players who populate its ink-filled arenas. I'm sure the game's lobbies will stay crowded for a long time, and it looks like the consolemaker will continue to offer monthly Splatfest events for the foreseeable future.
Nintendo has a fantastic new franchise on their hands with Splatoon, and I can't wait to see where it goes next.