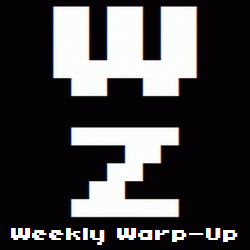 No, that's not a typo. Welcome to the Weekly Warp-Up, your weekly wrap-up of the biggest and the best articles posted at Warp Zoned this week…
EA delivered their quarterly financial report this week and the megapublisher announced big plans for the rest of 2016. First they confirmed that Battlefield 5 is on track for a Fall 2016 release and that Mass Effect: Andromeda and TitanFall 2 will launch shortly after. Could be late this year, or early next year, but both games will be available before April 1, 2017.
Though what you likely won't see from EA in 2016 is another Star Wars game as the publisher said that Visceral's Star Wars project is "a few years out," even though the company shipped more than 13 million copies of Star Wars: Battlefront.
Elsewhere this week, UK Correspondent Andrew Rainnie filed another entry in his long-running Kickstart This! series. This time, he shined a spotlight on Consortium: The Tower, Dragon of Legends, and Wandersong. And finally this week, Contributor Sean Weiland turned in a review of Random Seed's TimeFrame.
More news from the past seven days can be found after the break.
New Game Announcements
More News
New Videos
Rumor Has It
New Release Round-Up