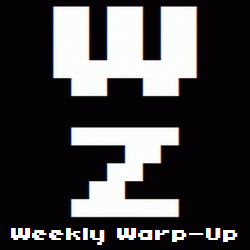 No, that's not a typo. Welcome to the Weekly Warp-Up, your weekly wrap-up of the biggest and the best articles posted at Warp Zoned this week…
Let's talk about this year's biggest games. What d'you say? There wasn't a whole lot to excite the gaming population in January, but there's plenty of interesting stuff scheduled to be released during the rest of the Winter months, which we talk about in A Day-By-Day Guide to All of 2016's New Video Games (January – March). We'll get to the rest of the year soon, and it looks just as packed, trust me.
However, if you're still digging through last year's most-acclaimed titles, might we suggest SteamWorld Heist. If you need more convincing, please direct yourself to a review by Staff Writer Mike Ryan.
What else happened this week? Read on to find out…
New Game Announcements
More News
New Videos
Rumor Has It
New Release Round-Up