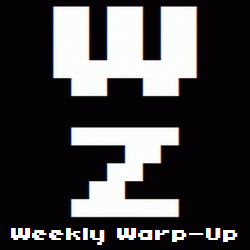 No, that's not a typo. Welcome to the Weekly Warp-Up, your weekly wrap-up of the biggest and the best articles posted at Warp Zoned this week…
After being teased as "The Next Big Thing" practically my whole life, the virtual reality revolution is finally at hand as Oculus announced that the Oculus Rift will be available on March 28 for $600. The company is definitely asking for quite a large chunk of change to enter their new playground (the $1,000 PC you'll need to power the Rift is a separate purchase), but thus is the price of being on the ground floor for "The Next Big Thing."
In other 2016 news, Microsoft gave us a "snapshot" of its slate of PC/Xbox One exclusives for the upcoming calendar year. Most of the titles should look familiar to anyone who saw the consolemaker's E3 2015 Press Conference, but they did confirm that Keiji Inafune's ReCore has slipped from a Spring release into the Fall. Microsoft also delivered the not-unexpected news that Platinum's Scalebound will be released in 2017.
Finally this week, we here at Warp Zoned want you to take a step back into 2015 for a moment as we reveal the winners of our 2015 Golden Pixel Awards. SPOILER ALERT… We liked Axiom Verge, Splatoon and Super Mario Maker a lot.
More news from this past week can be found after the break.
More News
New Videos
Rumor Has It
New Release Round-Up