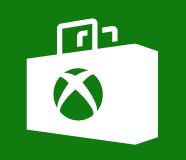 Two new games were added to the Xbox Games Store today, and both are available for the Xbox One.
Hyper Void is a space shooter that offers more than 25 levels of wave-based action and "dangerous big boss encounters." Elsewhere on the digital storefront, G Prime: Into The Rain is also available to download. Described as a "slingshot simulating puzzle pleaser," G Prime asks players to successfully navigate a series of obstacles in space.
More information on both of these games can be found right here:
Xbox One Games

Hyper Void ($9.99)
Punch your way through waves and waves of enemies from all races in the universe as you travel through volatile and crazy wormholes, all rendered in high-quality 3D with a heart-pumping progressive soundtrack! Over 25 levels are awaiting you, filled with challenge and dangerous big boss encounters. And if that wasn't enough, three EPIC boss showdowns will test every space combat skill you have.

G Prime: Into The Rain ($14.99)
Explore the vast uncharted mystery of The Rain, a solar-system spanning shock wave of gas and dust from far, far away. In your role as sounding officer onboard Ptolemy Station you configure and drive sub-etheric reconnaissance rockets into increasingly challenging fields where Iceteroids, theophosphorus, and quicksand clouds make your mission much more work than your employers led you to believe. A gravity gripping, Steampunk styled, moody-beautiful, slingshot simulating puzzle pleaser.